What Happens After I Purchase a Generator? 
At Northside Power, we want to make the process of purchasing a generator as simple as possible. We do that by providing our customers with several generator options to choose from, from the best brands around. After first providing you with a free power assessment to determine your standby generator needs, we will provide you with a no-obligation quote for the installation process. We do this to help you make the best, most informed decision every step of the way. More than that, we provide our customers with installation services, so that you have the peace-of-mind in knowing that your generator will be properly installed and set up for use.
We hope that providing you with the convenience of purchasing, installing, and servicing generators all in one shop, that you will have an easy experience with us! There's enough stress involved at the idea of losing power, so why add more when you're trying to be proactive and find the preventative solution! 
Why Should Northside Install My Generator? 
After you purchase a generator, the next thing you'll want to do is have it installed, of course! If you buy with us, you won't have to deal with a third-party installer, which means there is nothing else you have to worry about! We are a full-service business here at Northside Power, so anything you need regarding your generator, we will be able to help you with. If something isn't right, or if you have questions during any part of the process, you will have us as your point of contact to resolve all of your concerns!  
Whether or not you purchase a generator from us, we would love to be the ones to install your generator for you! For over 20 years, we have been selling, installing, and maintenancing generators for our customers, so you can say we know a thing or two about doing so! We have a full staff of trained technicians to provide you with quality service. 
What Generators Do You Install? 
We believe in quality power solutions, which is why we offer our customers generators from the top-performing generator brands in the industry. This helps us to ensure we are providing you with quality generators, as well as the quality service you will receive from us at Northside Power. We sell and install generators from Cummins, Generac, and Briggs & Stratton. However, wherever you purchase your generator system from, we would be happy to get it installed for you, as well as get you on a maintenance plan to prolong the performance of your system. 
What Should I Know About Generator Installation? 
If you call on us to install your generator after purchase, you can be sure that the process will be a breeze for you! After all, if you're counting on us to install your generator, there is no reason you should have to worry about the installation process itself. It's certainly understandable if you have some concerns about relying on someone else to install your generator, but our staff of trained professionals will get the job done the right way. Over the years, we have installed over 6,000 generators and prevented over 300,000 hours of power from potentially being lost. At Northside Power, we truly do handle everything, so the installation process is simple and quick. 
Determine a Location and Prep the Site
After you've purchased a generator for your home or business, one of our staff members will come out to determine the location where it will be installed. If you have a preference or place in mind, we definitely want to know! Generally speaking, we'll be able to find a location for your generator that will remain out-of-sight, so your property stays pleasing to the eye. 
When choosing a location our staff follows a few simple guidelines, including: 
Leaving room around the generator for maintenance when it's needed

Abiding by any homeowners association or community restrictions

Choosing a stable, uncluttered surface
If you do have a location in mind, we will do our very best to make sure your generator goes in that location or as close to it as possible. Afterward, we will prep the site for installation, which entails laying down gravel or concrete so the generator is on a sturdy base!
Install and Test the Generator
Once the location has been selected and prepped, it's time for us to install your generator for you! We will make sure everything is connected properly, so that if the power goes out, the generator will takeover and provide you with power! We make sure everything is properly installed by testing that everything is working and functioning as it should when the need comes. 
Do you need generator installation? Don't hesitate to reach out to our team at Northside Power! From purchase to installation, we will provide you generator service every step of the way.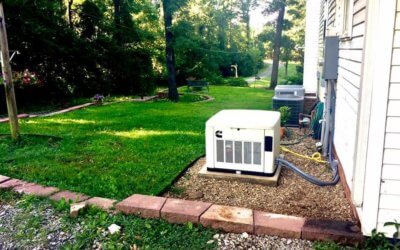 Summer is fast approaching! Before you know it, it will be patio season, and you'll be relaxing poolside in your backyard. 
A backyard pool is a summer must-have for most folks, but how do power outages affect your pool pump and its overall functionality?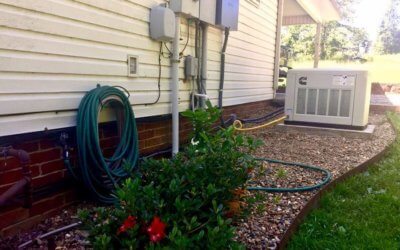 Summer is fast approaching! Before you know it, it will be patio season, and you'll be relaxing poolside in your backyard. 
A backyard pool is a summer must-have for most folks, but how do power outages affect your pool pump and its overall functionality? 
Improving fuel efficiency for power generators can help you save costs and reduce energy consumption. Here are some tips to enhance fuel efficiency: Right-sized generator Choose a generator that is appropriately sized for your power needs. An oversized...